WUCF, Central Florida's PBS station, is here to help families with tips and resources to allow you to raise kind, curious, and resilient children. Resources include hands-on-activities, apps, and videos, that families can use with their children to support development and exploration in their everyday lives.
Sesame Street
Sesame Street: BINGO | Elmo's Sing Along
Elmo is having another sing along! Elmo wants to sing a song about a dog about video chatting with Julia and Rose! Join Elmo in singing "BINGO.
Sesame Street In Communities
Health Emergencies
Grover and the gang will tackle a variety of topics that face children in the areas of health and well-being, school readiness, and emotional well-being.
Your friends on Sesame Street are here to support you during the COVID-19 health crisis. We know that these are stressful times, and families everywhere are creating a new sense of normalcy.
Visit Sesame Street's website for more coronavirus related resources, filled with content you can use to spark playful learning, offer children comfort, and focus a bit on yourself, too.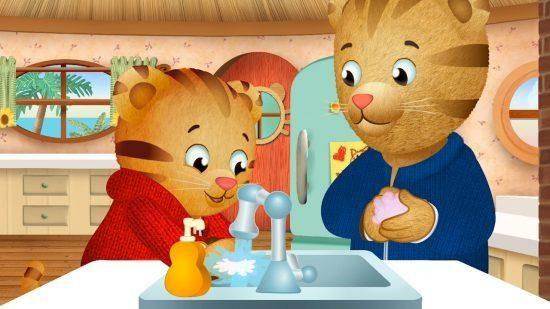 Fred Rogers Productions is here for you in these difficult and uncertain times.
The Fred Rogers website lists all of the virtual events, activities, and other social initiatives they are sharing online.
Wishing parenting came with a manual? Bright by Text is a free tool for parents and caregivers of children under 8 to make your jobs just a little easier. Sign up to receive free tips sent straight to your phone! Sign Up Now
Building a Craft Kit for Hands-On Fun
Building your own craft kit is an inexpensive way to have materials handy for some everyday learning fun. (read more)
Download this Smart Screen Time Tips chart for use with your family and children.