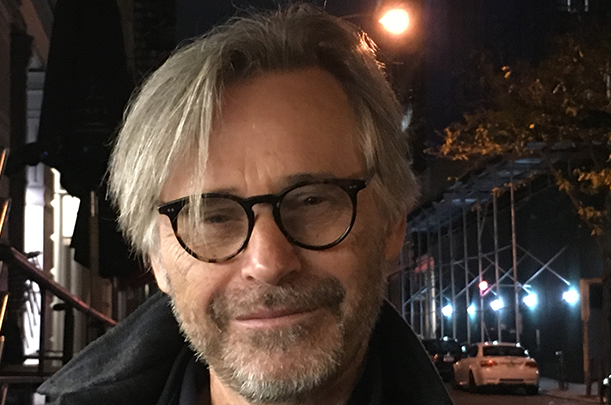 Mark Hubatsek
Director of Photography
Mark Hubatsek is a cinematographer, producer, and director based in New York City. His professional career has spanned three decades, four continents and every type of film and video production.
Early in his career, as an assistant cameraman he worked on the feature films Rooftops, Slaves of New York, and Cost of living. Later, as a camera operator and director of photography he worked on the feature films Phonebooth and Point Men, and the TV series Law and Order. He has photographed both independent and Network documentaries such as Lady Be Good, Psychic Sally, RiverDance at Radio City, Nazis: the Occult Conspiracy, Portraits of Grief and Twisted History, and episodes of the reality shows Real World, Decades and Princesses. He was also the director of photography on national commercials and regional commercials for such companies as Arby's, AOL, Pepsi, Pricewaterhouse, Taco Bell and The Body Shop,
In order to produce independent projects, in 1998 he established Cinnabar Pictures Through Cinnabar, he has produced projects for Discovery Channel, Dreamworks/Creative Media EPIX, HBO, Nickelodeon, NHK, ProSieben, RAI International and Travel Channel. Recent work includes Personal with Bill Rhoden for EPIX, Its All Relative for Nickelodeon and Realistic Black Mirror for Funny or Die.
Over the past ten years, he has collaborated with numerous national and international ad agencies such as BBDO, JWT, Ogilvy, and Saatchi & Saatchi creating commercials and branded content for companies such as CitiBank, Cablevision, Genentech, Phizer, Royal Caribbean, and Verizon. From 2009 -2013 he produced weekly branded content for Nintendo, which included the internet series Nintendo Week and Nintendo Show 3D.
But he is most proud of the projects he has produced for nonprofit organizations such as Action Against Hunger, BTE Theatre, Cancer Support Community. Crossroads Community, Gigi's Playhouse, Gilda's Club, Giving Friday, Global Kids, and The Public Art Fund,