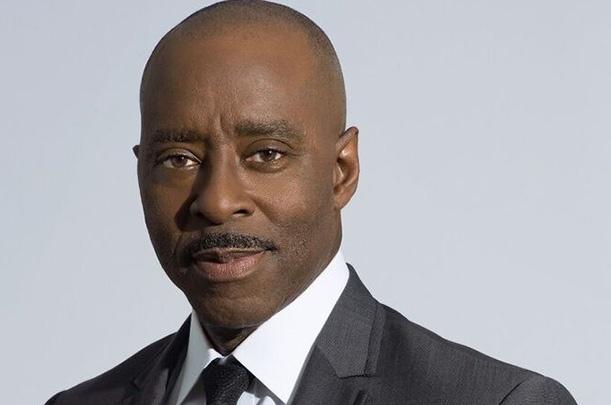 Courtney B. Vance
Narration
From studying history at Harvard to making history in Hollywood, Courtney B. Vance has carefully cultivated an exceptional career that showcases his passion, talent, and intellect. His penchant for successfully finding the dignity and honor in each character he explores has made him a powerful presence from the theatrical boards to the silver screen.
Courtney was awarded an Emmy, Critics Choice Award, and NAACP Image Award for his stunning portrayal of Johnnie Cochran in the FX series The People vs. OJ Simpson: American Crime Story. He also earned SAG and Golden Globe nominations for his critically acclaimed performance.
Currently, Courtney is in pre-production on Compliance with Mary-Louise Parker and Heist 88 directed by Anthony Hemingway. He also joins an all-star cast as the narrator in Wes Anderson's Fox Searchlight animated film, Isle of Dogs.
Recently he appeared opposite Tom Cruise in the highly acclaimed reboot of The Mummy, and co-starred in the ensemble comedy Office Christmas Party alongside Jennifer Aniston, Olivia Munn, Kate McKinnon, T.J. Miller, and Jason Bateman. He also appeared with Oprah Winfrey in The Immortal Life of Henrietta Lacks.
Courtney's talents have extended to many notable TV series and movies including "The Lawn Chair," a pivotal episode on ABC's Scandal that mirrored recent police shooting headlines; Showtime's Masters of Sex; ABC's Revenge; Showtime's Twelve Angry Men and Blind Faith; August Wilson's The Piano Lesson for Hallmark; HBO's The Tuskegee Airmen; TNT's The Closer; NBC's ER; and NBC's long-running hit series Law & Order: Criminal Intent, in which he played A.D.A. Ron Carver.
Courtney's film debut as Spc. Abraham 'Doc' Johnson in Hamburger Hill launched his prolific cinematic career that now includes such noteworthy films as The Hunt for Red October, The Preacher's Wife, Space Cowboys, The Adventures of Huck Finn, Hurricane Season, and Terminator Genisys.
After graduating Yale School of Drama, Courtney quickly established himself on Broadway with Tony Award nominations for his debut performance in August Wilson's Pulitzer Prize-winning play Fences and his starring role in Six Degrees of Separation. His stellar performance in Nora Ephron's Lucky Guy garnered him the 2013 Tony Award for Best Featured Actor in a Play.
Courtney and his wife, actress Angela Bassett, co-wrote the autobiographical book, FRIENDS: A LOVE STORY. He is a proud Ambassador for the Boys and Girls Clubs of America, and currently resides in Southern California with his wife and their twins, Bronwyn Golden and Slater Josiah.