The Road to Freedom Avenue - The Justice Warriors
Justice Warriors: Harry T. And Harriette V. Moore's Legacy
By Taylor Anderson and Kendall Beebe
It's a historical irony but fitting that a building where justice is meted out day in and day out in Brevard County is named in honor of a Black couple who were denied justice.
As you drive down Stadium Parkway toward the Brevard County government complex in Viera, you come upon the county courthouse named after Harry T. and Harriette V. Moore, America's first civil rights martyrs who were killed by White terrorists in 1951.
It's an irony not lost on attorney Kendall Moore, principal of the Moore Law Group and a former Rockledge city councilman.
"The impacts that we tend to talk about and know about come from the 1960s, whereas they certainly came from the '30s, '40s, and '50s – which is during the time [the Moores] were active in the community, and the NAACP and ultimately fighting for justice," Moore said.
Moore said it was only proper that the county in 2013 named the courthouse the Harry T. and Harriette V. Moore Justice Center, which allows their legacy to be seen daily in the community.
"They fought, from a voting standpoint, from an equality standpoint, from an education standpoint,'' Moore said, "Ultimately, placing their name on a building, the statues around the community, and obviously their home site in the Mims area, is a consistent reminder of the legacy and the history that got us to the point we are today."
Getting to that point has not always been easy.
Retired Brevard County Judge Cathleen Clarke says she encountered a lot of racism as a rising public defender. She recalled that a deputy in the Brevard County Sheriff's Office ​called her the N-word when she represented a white, juvenile male back in the 1980s. Despite the remark and other indignities, she said she pushed herself harder because of the inspiration she drew from the Moores.
Clarke said she would not have even made it to the bench as a judge if it was not for the Moores and their fight for racial equality.
Evangeline Moore, daughter of Harry and Harriette, was close to Clarke before she died in 2015. One of Clarke's fondest moments with Evangeline was hearing her say that her parents would be proud of Judge Clarke's ​accomplishments as a black woman and justice warrior​. She still keeps a letter that Evangeline wrote to her, explaining just how proud she was of her success.
Clarke says there has been some change in diversity within the Brevard County court system, but there is still more work to be done. Brevard County has 16 circuit judges and 11 county court judges. There is currently one African American judge for Brevard County, Rhonda Babb.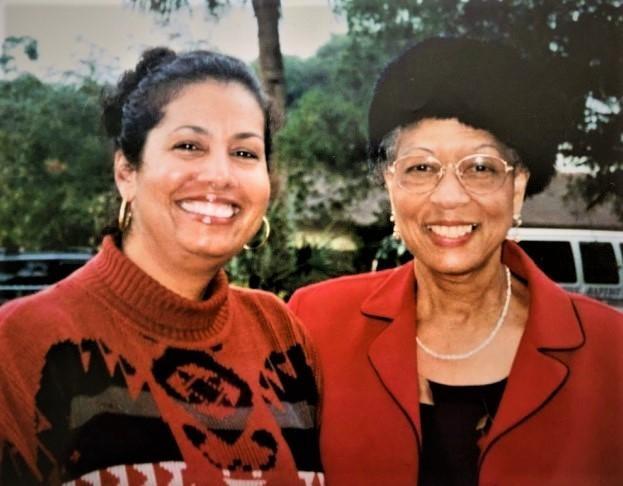 Brevard County is home to 601,942 people and counting, according to the U.S. Census. There are 493,588 people who identify as White and 53,058 people who identify as Black. There are 65,612 people identifying as Latinx, 15,018 people identifying as Asian, 1,596 people who identify as Native American, and 623 people who identify as Native Hawaiian or Pacific Islander.
"As far as minority judges in Brevard County, up until the recent election, we've all been appointed by a governor," Clarke said.
In the most recent election, the 18th Judicial Circuit, Brevard and Seminole Counties elected their first minority judge, Sam Bookhardt. Both Clarke and Kendall Moore agree that with this first, the work of the Moores is more visible in Brevard County.
"Collectively, it does represent another plateau, and he, like the Moores, will still be an iconic representative of what is possible," Moore said.
Clarke thinks increased voter participation by minorities – something the Moores fought so hard for and that which cost them their lives – will bring even more positive change to Brevard County. According to the Brevard County Supervisor of Elections Office, the county had an 80% turnout in the November 2020 general election, up slightly from 78% in 2016.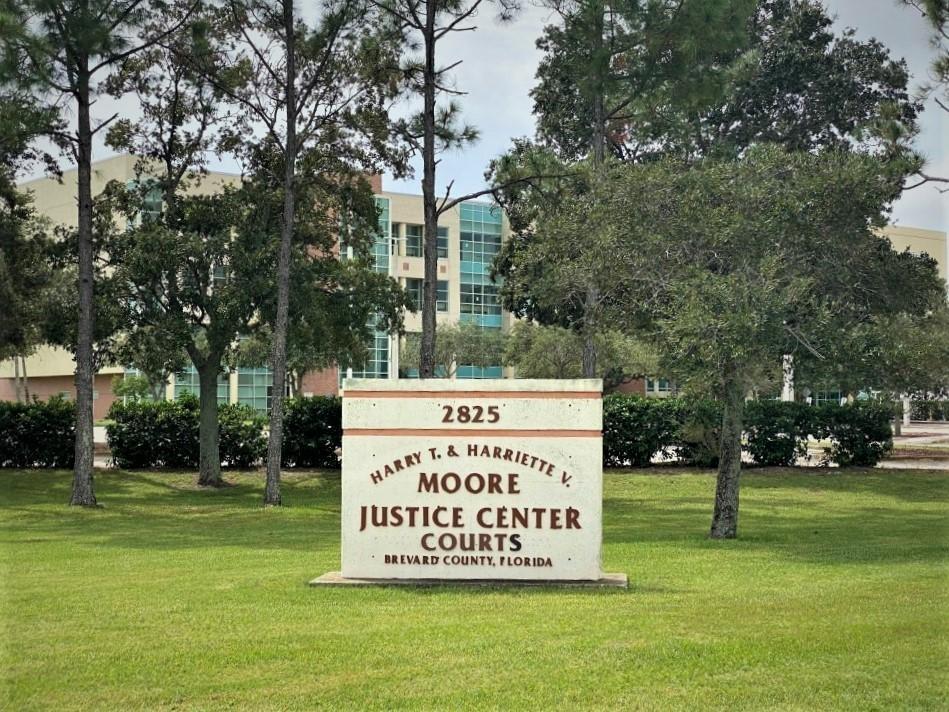 The Moores fought to get the black community to vote. Before he was murdered, Harry Moore registered over 116,000 African Americans to vote.
"It's not about how we believe on a particular issue, but open access and participation in the voting process and so there's a duality of that, which Harry T. Moore fought for and that we still fight for today," Kendall Moore said. "One is to make sure that you're registered and to open that window to as many as possible, but the second thing is you've got to turn out and vote once you're registered."
As justice warriors in Brevard continue to fight the battle for racial equality and justice, the Moores' legacy is still being remembered, echoing from the halls of the courthouse named in their honor.
"Just the feeling of walking into this place, where you hope and pray that true justice can be had," said Moore. " I think that's a very, very important legacy and distinction that we don't want to see die."